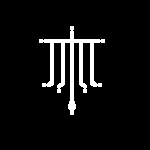 Banner is not a flag but it's the commander of all knights. Pawns make them used L-Knight apparently because of him. It helps Angel Robe to assist and smash all their pawns. Kuan Legends was the one who force it to join Banner to the team in hereby declared accepted. Banner having a rigorous practice of Kuan Legends training with Angel Robe as rivalry in soft distance. Banner weakness is the trick of the opponent like his subordinate. Banner is supportive to the pawns that let them all promoted to queen.
AppearanceEdit
In Kuan Legends, he made his debut and team with Kuan Legends to fight against Jayvees Legends. Banner making his impressive move until Jayvees Legends substituting him as defense later on reaches the pieces and attack the king with wrong steps via Pride of the Knight that making pawn able to learn knight's move power.
Banner is very important to the winning streak right. You should have done it particularly and nothing worthiness in critcial ways. If Banner reaches the fortress and activates the power, the pawn will be make a new move as L-Knight limited turns but the pride itselfs. Banner also moves double L-knight with another horse having engage that move. If you control Banner and Angel Robe in your possession this game will end easily which in first two episode he appeared is much effective until later episode they separate.
In October 2012: He was ranked 9th place in Kills and 12th place tied with Angel Robe in Experience. Because of its 12th and 13th placer on Experience, they are new on Episode 2 which both of them are debuted however. Banner is more than six in kills rank due to his power is extremely well balanced and you imagine his pawns is awesome to give kills to the opponent and for their teacher.
LanguagesEdit
Japan - (バナー - Banā)
China - (旗幟 - Qízhì)
Philippines - bandera
Spain - bandera
France - bannière
DifferencesEdit