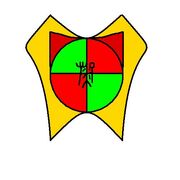 Baseball Heroes is the very important artifact that involves the reincarnation of
Chessmaster
. The crest that details to Mante's Crest that was owned by
Mante Legends
as the gift from
Steve Legends
. The power must empowered the pieces of its user if you defeat the person who returns this missing crest. Mante Legends is looking for the eight person who seek them to be sculpture of their death as his memorial.
[1]
The power of Mante's Crest can affect Legend and Baseball Heroes to help them powerful and defeated any sacred persons. The crest shout when the sacred legends are now prepare to attack against the protagonists.[2]
Main article: Baseball Heroes (pieces)
This pieces is set to be debuted in Episode 25, after the death of Yewas Legends. They are now reaching to Lazigal Island City. It involves when the caretaker and tourist guide is Yewas Legends' brother Arganum Yewas. And after the epilogue of Episode 24, the girl with the blue hair and pink hat smiling and rude on Mante Legends.
↑

This sentence is horror mystery.

↑

The sound of the crest has darker theme.