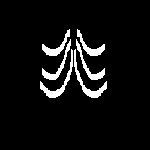 Beard Wave is the pieces of the coastal that he can see beneath the earth. He hates magma and lava in the waterfall mountain. Beard Wave learns his power of shiftiness waving against the ground burying treasures and corpse that cannot sleep their own grave. And his power to vanquish three squares over vertical parallelogram up for the first turn and down for the second turn.
Beard Wave usually a rook pieces don't horizontally in power but if he checks the opponent, you're tactics never kill allies in the matchmaking mode elsewhere Beard Wave theoretical damages half of the enemies 3x3 alternate pointing. Also if Beard Wave do not move in this turn the power is still active so the pieces will be trap if he/she places to his territory but he should be careful that waveshift rotates up and down to safe from the trap, you make sure no one escapes the surrounding territory because this will destroy all the hiding places.
To be coming on January 2013 tier list.
LanguagesEdit
Japan - (髭波 - Higenami)
China - (鬍子波 - Húzi bō)
Phillipines - balbas ng alon
Spain - barba ola
France - vague barbe
DifferencesEdit