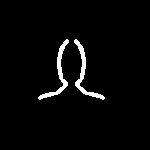 Bishop Hat also called as Bishop's Hat is the excellent pieces of the Bishop Race. It was names afrer on the bishops on 100% rate which means she was too dangerous pieces for the higher arc. This bishop can sacrifices one opponent in way of diagonal to piercing the opponent, she also takes damage against enemy queen if she counter it.
| | | |
| --- | --- | --- |
| Attack Rate | | 4/10 |
| Defensive Rate | | 3/10 |
| Speed Rate | | 3/10 |
| Race Rate | | 3/10 |
| Pierce Telepathy | | 3/10 |
Bishop Hat ability is Pierce Telepathy that can pierce enemies who was in her way by sacrificing one opponent pieces in 1 tile away on all directions including her own ally near her except the king. Bishop should be frequent on traps when the opponent advance moving to your fortress while your pieces retreat to your fortress as defense. You can fall back all pieces except Bishop Hat because you must believe her skills. After she reaches the fortress it's time to crack their offenses to regained your fortress and attack again. Don't worry Bishop's Hat is lifesaver.
In September 2012: She was ranked 10th place because of her fighting skills piercing through opponent, nice move of diagonal could clean opponents into direction you wanted but why her rank is C and it such a beautiful pieces from gameplays but her power was not used or having no kills.
In October 2012: She was ranked 6th place in Kills also ranked 6th place in Experience. Her fighting skills reaches level 3 and she now rises the rank by 6 of both kills and experiences. In the last five training mode she's having great kills in the game, very good probability to destroy opponent king, high checkmate rate and perfect assist.
LanguagesEdit
DifferencesEdit