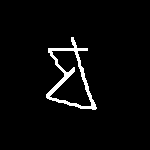 Blasphemy is a pure horse-race with its awakened arts. It can create flames of each foe while he was in the L-direction to kill them (you can kill that 2-3 on them). Blasphemy can defend kings from war by using diagonal move form. Blasphemy is used to be immolation because Blasphemy is perceptible in spaces while other opponent dematerialized to miss its range. Blasphemy cannot attack opponent as shown when Steve uses queen to check that force Blasphemy were forbid to use that skill the incapacitate your defense.
Blasphemy was a perfect makeover to the opponent's base first, you must defeat your enemies. Second while someone got to the base but you still attacking it's time to check the opponent king without others moving like you hostage someone. And third you must reach to the fortress and having fun use that ability. You do not use skill because the opponent was going to trapping you for the enemy when moving, you must find some chance and sneaking away. After you use the skill, you can move L-Knight in a blaze to trick the opponent. To do the trick you must not destroy it as queen's barrier ally is better because the queen cannot attack his own ally or directly attack opponent to target that one next. I would suggest that protect Blasphemy by moving a pieces one tile away.
In September 2012: Blasphemy was ranked 4th place because of his skills of close range, his move is piercing in L-Knight in direction he wants. Blasphemy has problems when this pieces without sacrifices is good but being check or trapped in pieces. Blasphemy was A Tier is in very good positions making in wise steps, and looks perfect in the training mode matches.
In October 2012: Blasphemy was ranked 2nd place in Kills and 5th place in Experience. Blasphemy made its improvement since the beginning of the game. In effortless, he make his magnificent attacks in the training mode good in moving territories. Blashemy was still returned A Tier in kills but downfall to B Tier in experience so Blasphemy will need that rank A to achieved its monthly tier rank to S Tier.
LanguagesEdit
DifferencesEdit