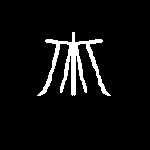 Condor is the one of wing pieces not sacrificing ally because he is more further than the big birds but the name of the bird species. Condor is immediate pieces and he is all different to the normal pieces, pierce pieces and destroyer pieces. In this medieval journey he is sneaky and large to the other birds and stones also Condor as scarier than the lions and his fellow vultures in the sea mountain and for intercourse mountain.
In his life, Condor was live on Intercourse Mountain, then he changes places to sea mountain after this mountain was turned into pieces. Condor is genetically and he interrupted the opponent to support his ally and leave the opponent behind. When his power called far fly he destroys opponent by one in the furthest range like checker but only one can pass and killed, far fly is unlimited captions but it is widely covered. The opponent has assistance vertically and horizontally and all you have to do is find the assistant and capture it, it is dangerous if rook and queen are assisting each other and take another look if the horses and bishops are assisting to the handling tile and be sharp and find the opponent's great blunder.
To be coming on January 2013 tier list.
LanguagesEdit
Japan - (コンドル - Kondoru)
China - (禿鷹 - Tūyīng)
Philippines - kondor
Spain - cóndor
France - condor
DifferencesEdit