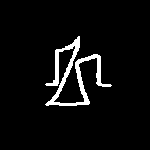 Dressless is the spectator but although she knows about to move diagonal. It is used to disguise as enemy forces by using L-Knight; also the enemy cannot attack her in while still inside in disguise. Only attacking her if she remove her disguise to be targeted next. If you need more appearances once you must fall back to the enemy fortress. She will be the key to defeat the higher enemies. To do the skill you must activate that skill before you capture enemies. Note: This is crazy if she checked by your own shadowed pieces.
Dressless is super curious about her speciality. Try out more about her that she will silence us to peace. Dressless performs her disguise as the enemy, do you think enemy use that disguise? answer yes because you have the rights to use. If you change the disguise you must use L-knight to be working, while the opponent king is cornered betray that one and return it to original. Don't worry if she checks you in this crucial point. We have more choice to keep the clothes off of disguise. Or else If you don't release it, she will denied you and that is the very weakness of your damned force.
In September 2012: Dressless was ranked 9th place because of its merciful killer. Her power can disguise opponent using L-Knight looks like horse instead of diagonal lines can kill. In the ghost pack she's undeniable if you remove the disguised pieces. Every pieces she used can counts kill before removing her mask also she could gain score if she kills her own ally using the opponent's disguise form.
In October 2012: She was ranked both 8th place on Kills and Experience. She raise one rank a bit in the less total unfortunately her power is not very good in disguise as sneaking a real fake in other words infested. Invisible Spy is bit too serious pub if the pawn was promoted the pieces on it is dead, if you do in bad luck the opponent will find you to kill as trap. Her ability Invisible Spy is marauder in advice to hide herself to prevent to be killed by the opponent and also she was killed by her own ally this is the good revival to summon as substitute for you.
LanguagesEdit
Japan - (以下ドレス - Ika doresu)
China - (扮靚少 - Ban jìng shǎo)
Philippines - unting bihis; walang damit
Spain - vestir menos
France - s'habiller moins
DifferencesEdit