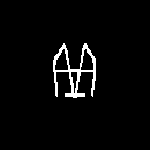 Electric Claw is the lady who bite her men as slave by paralysis. All of her body is naked and dangerous after she is the naked eye of Paralysis pieces. The Electrocute marks is the power to let the opponent immobilizes when she was checked by the two tile away diagonal and release another one tile diagonal inside so the opponent was trapped as sex slave.
Electric Claw is defensive and attractive to the male pieces including female pieces for fair in the battle. She would hide you inside the trap parameter. When Electric Claw reaches the fortress she would activate first and make a defensive power, while she capturing the opponent who was trap in electrocution marks another two opponent wouldn't harm her to attack like touch her like you are using romance mode. You would find her weakness by attracting your defenses to another.
To be coming on January 2013 tier list.
Languages
Edit
Japan - (電動爪 - Dendō tsume)
China - (電爪 - Diàn zhǎo)
Philippines - pangkoryenteng kuko ng ibon
Spain - eléctrico garra
France - électrique griffe
DifferencesEdit