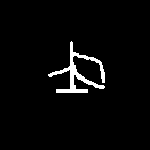 Hattori is a well known clans in Japan by the name of Hanzo Hattori. Hattori is a good immolation pieces when he make killing opponents of in the battle fury. Hattori is very dangerous after using his power to kill them on the left-side, only to tackle them out and cornering the defenses. Also Hattori is not just offensive also in supportive position to help the allies on the way to become stronger. Take note of that they are two options that Hattori is only command properly. First, if Hattori moves right its not possible so Hattori deals damage on his back, second, if Hattori cannot destroy H-tile if you are white and A-tile if you are black.
As the life of ninja, Hattori's life is turbulent because Hattori has been caught you can special subsitute it to any piece but it is not the process of capture. Does Hattori has been second time capture, his life will ended you know. Hattori is useless of defensive mission. It will be useful now if Hattori is now rejuvenating. The skill called Ninja Slash that kills front of the horse while moves left. Hattori can destroys enemies on his back to the opposite team color, also cannot destroy from upside and downside on it's own. Hattori is not spin slash that its impossible to fix it for myself.
In September 2012: He was ranked 8th place because of his short range killers base of the game. Hattori is one of the best short range slayers like Blasphemy. The three horses are rank C because both knight are very offensive, but that rank S knight is only Nine Knight that is the only one many kills the king.
In October 2012: He was ranked 11th place in Kills and 14th place in Experience. Because of its D tier, he was ashamed to lowered his ranked when the five others are advancing in aware of fact some two newcomers from Episode 2 is very crucial rivalry which they run for the rank C. Unlike his other horses, Hattori is the only one who lower his tier list from C tier to D tier that is pace were gonna slashed.
LanguagesEdit
Japan - (服部 - Hattori)
China - (服部 - Fúbù)
Philippines - Hattori
Spain - Hattori
DifferencesEdit