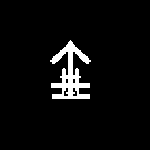 Illusion is the master of illusions will making his significant debuts on chess for magic tricks. When he moves to the field with he stays his illusion as a first attack during activate that effect. Remember when you make a bad move is good but the formation fits perfect.
Around the game Illusion starts as normal pieces in early. While the middle game he is gonna no idea how to reach him the fortress because the guards are heaviest towards Illusion. Illusion is not the strongest in the game of chess. He is the one of the best illusionists in the game. He summons Illusions too many and he will kill enemies with assist so you cannot capable do that. Illusion is no simple if he didn't use for decoy. Illusion is all around moving that leads the fatal failure of all opponents. And the late game this one is not much dangerous. But it is too many opponent queen cannot check you. Another gameplay that extensions is problematic for the game. The Illusion is maximum of ten pieces of himself in disperse which you reach the vital counts but the kills is for him.
In October 2012: Illusion was placed both 18th place in Kills and Experience due to his very newcomer in the episode plus he doesn't receive kills in the battle yet so he is not good as much as possible to be serious.
LanguagesEdit
Japan - (錯覚 - Sakkaku)
China - (幻想 - Huànxiǎng)
Philippines - ilusyon
Spain - espejismo
France - illusion
DifferencesEdit