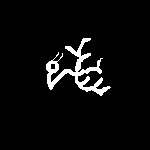 Phoenix D was the member of Immolation (formerly Phoenix clan) and the first predecessor of letter pieces. It was under the control of Bragas Legends as his main pieces for the first person. He is extremely powerful and dangerous of all immolation that is unpredictable range. His ability can kills nine opponents by using all directions away. Unlike phoenix'es he can capture easily like making the egg to reincarnate again.
To be coming on January 2013 tier list.
Phoenix D is hysterical pieces that he burn his opponents who encounters him. To use Phoenix D in the game, try to harass other opponent's bishop because of its harassing to the higher officials. Then use it to defend the pawn by some unreasonable encounters. Phoenix D is consider quick pieces. He nimble his enemy on the highway so they approach a bait offensive to you. Other thing is Phoenix D is dangerous one if substitute that they protect harmlessly. Think of it that pieces will remain red hand in several turns of being trapped. When Phoenix D reaching the fortress he uses a phoenix flame targeting letter-T of opponents in three tiles straight then five tiles after straight like ruler. Move in the L-Knight and rushing it to huge attacks in front left, and direction you choose but you  must choose that wisely. Phoenix D insists that his ally were affected by the power and I doubt that vigilante trick.
LanguagesEdit
Japan - (Fenikkusu D - フェニックスD)
China - (Fènghuáng ð - 鳳凰ð)
Philippines - Piniks D
Spain - fénix D
France - phénix D
DifferencesEdit