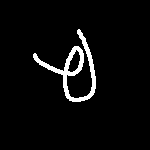 Snake Insect was used as the thorn on their side. While attacking the opening he capture that opponent in every pieces overturn. Snake Insect was actually a blue snake living on the forest of Bilaotipledio City. He found an insect that same color as him then he ate it and after one eat of this insect. He become pieces and lying in front on the new adventurer. His ability was change from consumer and it will become adding to the square killing method.
Snake Insect was a half-bishop, half-knight pieces on the game it doesn't mean to tolerate the opponent to reach the fortress. There are six thoughts are changes that Snake Insect is very good at exploding the square. First, Snake Insect cannot devour opponent pieces in two range away. Second, Snake Insect can devour opponent while capturing by using horse or bishop and kill the rest only in one tile away. Third, Snake Insect can devour king however the problem is the opponent is going to chase him but you can kill it one tile away. Fourth, Snake Insect destroys pieces in explosion in the turn. Fifth, If Snake Insect dies to the field the pieces he captured were free but they are go back to the original set maybe the pieces can't. And Sixth and last, Snake Insect awares if the opponent has assistance but you should use skill to make a double kill entry. These changes are involves consuming and explosions.
In September 2012: Snake Insect was ranked 7th place and the 1st place of B Tier List of September 2012. Because of his horrible devour meanwhile you find out that after 10 turns this pieces will disappear. There some hint about the scoring is capture before disappear to fix its goal.
In October 2012: Snake Insect was ranked 9th place in Kills and 10th place in Experience. In last month he was the first in B Tier but now he is last in B Tier because of its skill never useful but it was saving the allies. In next this will desire to improve the skill and be very course to flee but aiding them in spite of that Snake Insect is annoy.
LanguagesEdit
DifferencesEdit