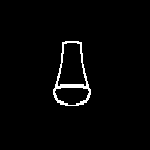 Sword Tip is the very first fragment part of the Sword clan and the member of the main clan Sword Release. His power can shrink and enlarge the sword to surprise the opponent by the wielder and the legends. He lives outside the blacksmith however the hilt is hotter so no one could steal him but this is different about his original owner was killed by the Adjauanian ranger in the encounter of Jawa Pass. Grow can releases to destroys straight tile of three tiles away under and one tile away to penetrated the line insight away the passing tile.
Sword Tip is the one of the powerful fragment can make a sword release, the main clan of the sword category. Each hit do not destroy enemies in diagonal that is ineffective. He also destroys his own allies including substitute pieces in the main and you also don't know the perfect playtime plus assorted the enemies is being tricked about the power is upside down to tangle each powering positions. Be sure you defend your ally successfully this will make sure no one would handle your territory.
To be coming on January 2013 tier list.
LanguagesEdit
Japan - (剣の先端 - Ken no sentan)
China - (劍頭 - Jiàn tóu)
Philippines - kanang dulo
Spain - espada de punta
France - épée pointe
DifferencesEdit