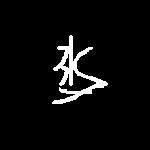 Thrust Shock is anxious for first time after his first battle he endured with bravery and courage. He use the power during his movement and the power penetrates after the second L-direction so the third L-Knight direction is all around another L-Knight moves will destroys including the second and third L-Knight deceitful. The power full of tricks will done your work easily.
Thrust Shock was afraid the game for the first time battle, after that battle he is now brave and courageous pieces because he believe the time that the game will well-played. He use the main line to support his allies, another combination if his allies was hit by the shock so they are immune for being captured by opponents for one turn if the opponent captures the selected ally the pieces has been captured by the opponent will never to move forever so be careful but unfortunately that the king will not after he was checked but not to checked by the skill because the normal move will cure his paralysis. They are fine if you use paralysis to yourself because only second and third L-Knight will possessed by paralysis for passionate moves.
To be coming on January 2013 tier list.
LanguagesEdit
Japan - (スラストショック - Surasutoshokku)
China - (推力衝擊 - Tuīlì chōngjí)
Philippines - itulak nang malakas matinding dagok
Spain - choque de empuje
France - choc de poussée
DifferencesEdit